Advanced email validation
Emails from this world
We love to go deep and validate more than the format and length of the email field. Unleash the power of email autocorrect, validation of existence and benefit from protection against fake accounts.
Domain auto-correct
Warnings and recommendations
carl.huntenpeck@

gamil.com
!
email address autocorrect
We know all the types of typos
Artificial intelligence learns from the mistakes of your customers and can prevent typos even before they happen by providing relevant alternatives. It can even detect typos in email domains and lets you collect emails you can work with.
Correct format auto-suggestion
Single-use email protection
Put an end to all the fakers
Nobody likes to get scammed. That's why Foxentry can warn you when an email doesn't exist or can't receive your messages so you can enjoy safe and effective online business.
It makes sense to make sense
Valid emails = more opportunities
Better marketing
Send emails to humans and improve your email campaign open rate.
Better transaction interaction
Validate your data and inform your customers better about their purchases.
Next-gen sales
Errors and typos won't stop you from reaching your potential customers or partners.
Block all fakers
Let us warn you about single-use emails that can point to false sign-ups or scams.
Data cleanse
Clean your old data
Even the biggest database is not a challenge, no matter how many errors it has or how old it is. Foxentry will turn all messy customer data into a flawless jewel. After that, you can analyze, filter or export through our handy interface.
Show more

Sylvester Foxentrone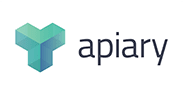 </>
</>
Easiest setup
It works everywhere
Treat your project to perfect emails in just a few seconds. All you need is Google Tag Manager, and if you want to personalise the whole process fully, our open API complements every system - even one you build yourself.
Show more
What makes validation so awesome?
Thousands of valid emails monthly for free
Foxentry can eliminate mistakes in email account entries by 93.66%. That can bring you thousands of extremely valuable sign-ups at virtually no extra cost.
Read case study
Email
Forms filled in 34 seconds faster
Join companies that know their emails
Emails without typos
Switch to verified emails today