Join companies win next-gen leads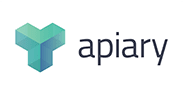 </>
</>
Ready within a few minutes
Quality data everywhere
Switch to next-gen sales in just a few clicks. You can integrate Foxentry easily into your favorite CRM system or any form on a website.
Show more
Real email check and validation
Leads that lead you somewhere
Only get the emails you can reach. Our tool checks and validates all emails in real-time and warns you about suspicious ones. On top of that, it automatically repairs typos and receives messages.
Show more
carl.huntenpeck@

gamil.com
!
+44 1632 960056
+49 30 901820
Advanced phone validation
Make calls they can actually answer
Great calls make great sales. But, if you dial a number that doesn't exist or cannot be reached, it takes the magic away. As if cold calling wasn't hard enough. Treat your salespeople to validated numbers they can work with to save their time and morale.
Show more
Always one step ahead
Get real business data. Instantly
With Foxentry, you get to know your customers better. We enhanced our lightning-fast business data suggestion with lots of detailed data. Show revenue, field, number of employees or even some financial markers before you speak to them.
Show more

Pierre
Piotr
Petr
Pedro
Pietro
Per
Péťa
Name validation
Personalise for your customers
Get ahead and speak clearly to your customers. Let Foxentry generate a validated version of full names for further communication and make your segmentation easier.
Show more
Data cleanse
Fix your customer database

Sylvester Foxentrone
Let's fix it
Easy administration
Fixed data will work better for you. Explore advanced filtering, stats and export variations in our secured administration.
Fixed instead of warned
We can warn you about errors or even fix them immediately, down to the last letter. All thanks to machine learning.
Auto-cleaning
Automation has no end. Set up automatic data cleanse in batches and forget about manual check-ups.
Data without typos
Start building your sales on quality leads today