Stop butchering names
Go big and sell around the globe. Address your customers with the right names.
jara novacek ing
Ing. Jaromír Nováček
Ing. Jaromír Nováček
/ male
Jaromír
Jerry
Gerrie
Gerry
Jery
Jere
Jerrie
Hassle-free localisation
Correct names in every country
We're ready for you to go global and working hard to make your website feel like home for every one of your customers.
Generating common name variations
Name correction and validation
Personalise your marketing
With the right names comes more personal communication without misspelt and butchered names. Surprise your international customers by going the extra mile and make your marketing localised and personalised.
Works even with gender-neutral names
Pierre
Piotr
Petr
Pedro
Pietro
Per
Péťa
advanced name validation
Valid names = more opportunities
Personalised communication
Address your customers correctly in every country. Stop butchering names.
Calm customers
Name autocorrect will make your customer care easier and your customers happier
Next-gen sales
Your sales process won't be affected by misspelt names and faux pas. Autocorrection will make everything easier.
100% delivery rate
Correct names on packages means you'll deliver to the right people every time.
We clean your data
Fix your old data
Even the biggest database is not a challenge, no matter how many errors it has or how old it is. Foxentry will turn all messy customer data into a flawless jewel. After that, you can analyze, filter or export through our handy interface.
Show more

Sylvester Foxentrone
+49 30 388940133
+49 30 388940134
baloon basket, in the air
SP54 YG44 Gentleman suite Hotel, Bombai
30 017939449
+49 30 017939449
FY56 B335 Blrssom St., Forestia
FY56 B335 Blossom St., Forestia
30 291412718
30 291412718
Number doesn't exist
19 matr rd CB1 3Z, Cambridge
19 Mata rd CB1 3Z, Cambridge
30 080949190
+49 30 080949190
flowery 16, blossomia
flowery 16, Blossomia
020 912 2470
+353 20 912 2470
15 Cream street CC14, Puffinshire
15 Cream street CC14, Puffinshire
Suspicious address
+3655586962
+36 55 924 236
35 Valley Bridge, Castlerock
35 Valley Bridge, Castlerock 13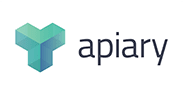 </>
</>
Easiest set-up ever
Install us everywhere
You can stop butchering names in seconds. All you need is Google Tag Manager. Or, if you need to make things more tailored, open Foxentry API suits all systems, even those you build yourself.
Show more
Join the companies that don't butcher names
Names without typos
Boost your customer relationships today